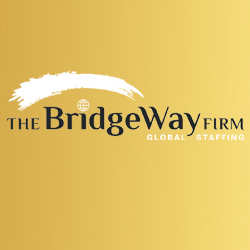 Registered Nurse
Sorry, this job has expired.
Indianapolis, IN
The BridgeWay Firm is currently recruiting for Registered Nurses (RNs) to join our team. We have several facilities across all 7 states: Virginia, West Virginia, Indiana, Pennsylvania, Ohio, Maryland, Missouri
Whether you're just starting out in your career journey or you're an experienced professional, BridgeWay has the right opportunity
for you. With a diverse portfolio of healthcare offerings, we have a role to suit everyone. Our client base consists of more than 100
long-term care facilities and hospitals across multiple states and major U.S. markets, bringing you exclusive access to high-quality job opportunities.
WE OFFER A COMPREHENSIVE BENEFITS PACKAGE INCLUDING:
Daily Pay, next day pay, low-cost health benefits, education reimbursement, referral bonus, PTO, excellent rewards program, employee assistance program, uniform discount and much more! Plus U.S green card sponsorship opportunities available for qualified international healthcare workers.
All Shifts, Full-time, Part-time, and PRN. 12 Hour shifts available. 
QUALIFICATIONS & EXPERIENCE REQUIREMENTS:
Must possess a current license as an RN in the state in which the center is located.
Long Term Care experience preferred
A Registered Nurse, or RN, is responsible for working with other healthcare professionals to help treat patients with various injuries, illnesses or disabilities. Their duties include communicating with Doctors and other Registered Nurses about patient needs, administering IVs and medications to aid their patients' health and using medical equipment to monitor patients' vital signs.
The duties of an RN may vary depending on the work environment, but generally include the following:
Observe and record patient behavior
Perform physical examinations and diagnostic tests
Collect patient health history
Counsel and educate patients and their families on treatment plans
Administer medication, change wound dressings and care for other treatment options
Read and interpret patient information, making treatment decisions when appropriate
Consult with supervisors and doctors to decide on the best treatment plan for patients
Direct and supervise nurses, nurse assistants and nurse aides
Research ways to improve healthcare processes and improve patient outcomes
82377154